TECH TRAINING SLIDES FOR BRX
(Last Update: 09-Aug-2018)

---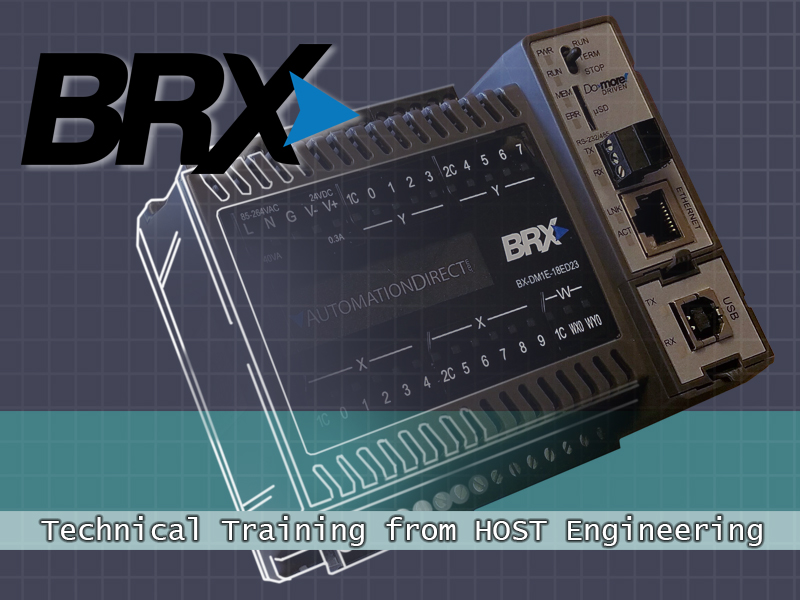 The following Power-Point slides are offered freely as is, without guarantee of their accuracy (because things are constantly being updated at Host Engineering). We use them to train Automation Direct techs (not customers), so they are not necessarily for the automation beginner. Also, they are animated, which makes them difficult to print out

(so please do not ask for a printout or a PDF version)

. The animation lends itself to personal teaching (audio) which is not included. All of the slides are subject to change without notification. PLEASE DO NOT CALL

AUTOMATION DIRECT

TECHS WITH QUESTIONS OR SUGGESTIONS REGARDING THESE SLIDES. They do not have copies. Refer all queries to Host Engineering's Forum, or send email to Greg Kiser (support@hosteng.com).




NOTE:

All

files subject to change without notice.
---